 About
the Event
4th CRE Awards 2022
LIVE & ONLINE - October 20th, 2022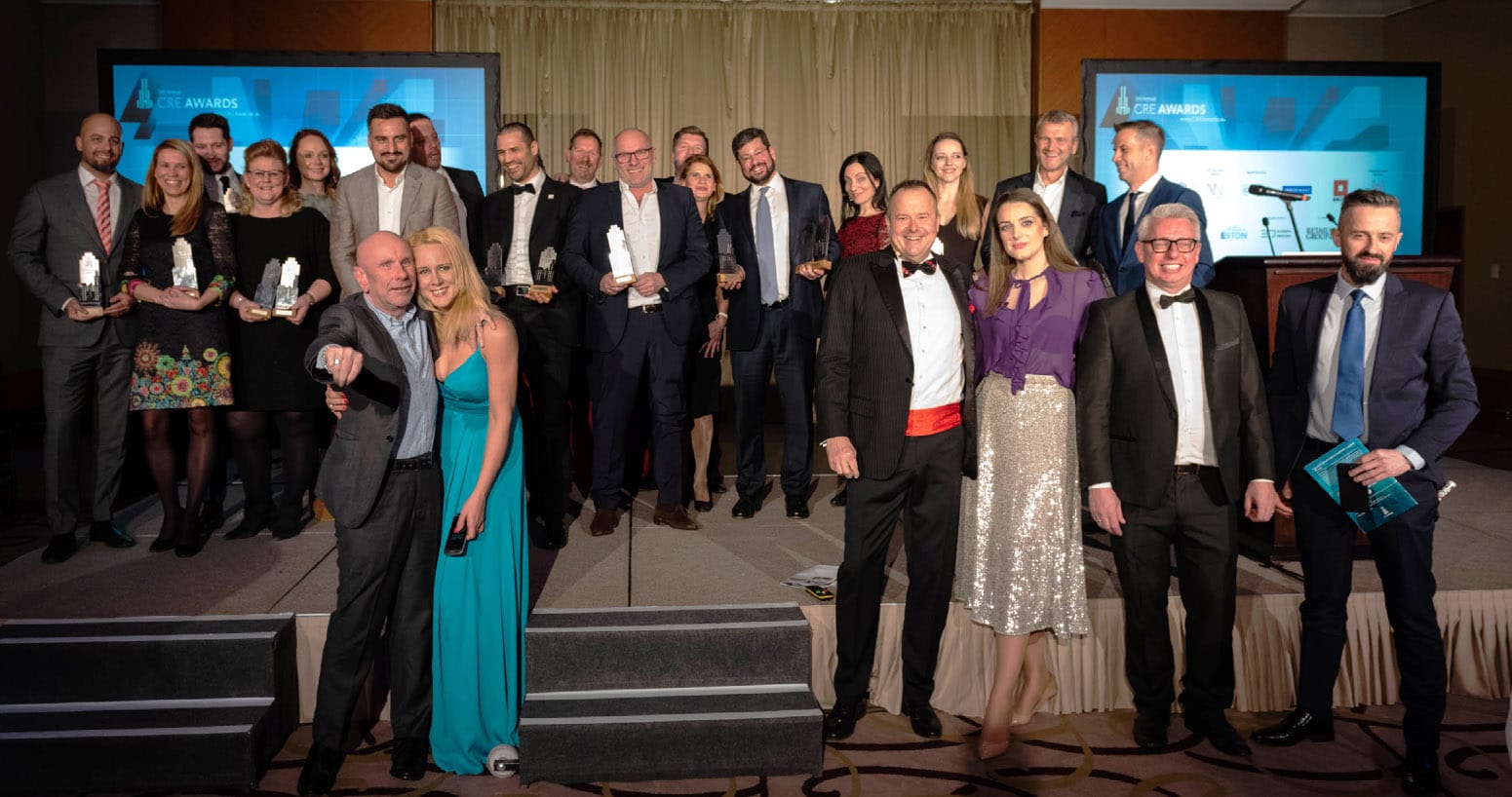 The CRE Real Estate Awards is the only commercial real estate event that is truly an international event in Hungary with over 250 attendees, and an estimated 40 percent flying in for the event. With some of the most active local regional and international companies attending this event is not to be missed.
PROGRAM – MORNING – BREAKFAST & CEO SPEED NETWORKING (8:45 – 9:30)
This high-impact one-day event starts with the Investment Forum (8:45-14:00) including high-speed investor networking, presentations on the economy and government, discussion panels on investment, finance & banking, development and ESG – covering the office, retail, and industrial sectors, wrapping up with Q&A session, and a light lunch with networking.
EVENING AWARDS (THE ULTIMATE NETWORKING EVENT)
The evening begins at 18:30 with opening cocktails, at 19:30 a 5-star sit-down dinner and awards presentation, at 22:00 – 24:00+ late-night networking and entertainment in the traditional EuropaProperty fashion.
The awards ceremony is a unique opportunity to meet with colleagues, clients, new and old contacts, and meet new entrants to the market. This makes for a great opportunity to promote your company or project in a professional and social atmosphere.
Event Schedule
October 20
Each person in the room has 30 seconds to introduce themselves and their company.
IS DEVELOPMENT SUSTAINABLE?
Developers are going forward with projects in the office, retail, and industrial markets in response to record low vacancy and high demand with limited availability of space. With regard to the office sector, the current office development boom in Budapest is seen as more sustainable than previous periods of high development. Developers are undertaking measured development strategies and hedging their bets by developing speculative projects in phases, commencing construction once a substantial prelease has been concluded or developing on a built-to-suit basis. In response to tenant demand, developers are producing increasingly higher quality office centres from a sustainability, design and location perspective. Retail market conditions are now regarded as appropriate for the delivery of new Budapest shopping centres that would freshen the market after a decade with no newdelivery. Vacancy rates are close to zero in leading centres and owners are redeveloping existing projects. Built-to-suit is the development vehicle of choice in the industrial market, although with record low availability and strong demand industrial developers are increasingly opting for some speculative development. A functioning commercial logistics market has still not emerged outside the capital as has occurred elsewhere in Central Europe. High hotel occupancy and increasing tourist number is encouraging large-scale and boutique-style hotel development at the mid and higher end of the market. A shortage of skilled labor and rising construction costs is seen as a barrier to growth in all sectors of real estate and related industries.
Discussion Points: Is the Budapest office development boom sustainable? What are the possibilities for retail development? Could a commercial industrial development market emerge across Hungary? What are the development strategies of developers in the different sectors? Is the quality of development on par with Western Europe? How central is location and integration into the urban environment for a project? Is finance available on more favourable terms? How difficult is it to source development sites Are the labour shortages and rising construction costs putting a break on development?
COFFEE & NETWORKING BREAK
IS THERE ENOUGH PRODUCT TO MEET INVESTOR DEMAND?
Although Hungary is the major Central European investment destination after Poland and Czech, providing a yield premium on both of these countries and western Europe, a limited supply of investment grade product is continuing to act as a brake on investment activity, notably a lack of big ticket items that would attract leading institutional investors. Local funds are now competing with returning international capital for top of the market products and therefore increasing competition in the markets. Domestic capital is seen as providing a healthy level of liquidity for the market that was not present in the previous cycle. However, from a negative perspective it could be argued that local investors are deterring potential core investors from targeting Hungary as they increasingly realise they cannot compete with the local funds.
Discussion Points: What is the position of Hungary in CEE from an investment perspective? Is there enough investment grade stock and pipeline to meet investor demand? What investment volumes are expected for the year in Hungary and the Czech Republic How will this break down between the different sectors? What is the yield differential with Western Europe? In the current investment environment is the trend to exit or to hold onto product? Is the role of local capital deterring international investors? Could an investment market develop outside the capitals as elsewhere in Central Europe? Is redevelopment a valid investment option?
LATE NIGHT NETWORKING AND ENTERTAINMENT
"After Party" best and last chance for networking with all attendees. Celebrate with the sponsors, award winners, and short-listed companies late into the night.
Submit your company in the following categories
Hubert Abt
CEO
New Work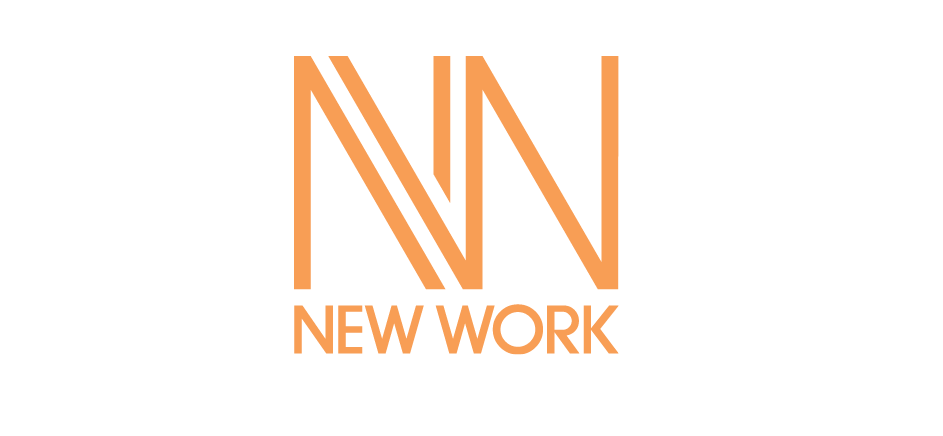 Dieter Knittel
Head of CEE Real Estate Finance International
Deutsche Pfandbriefbank
Dieter Knittel is Head of International Real Estate Finance for Central and Eastern Europe at pbb Deutsche Pfandbriefbank. Dieter is responsible for the bank's lending portfolio in the region. The regional focus is on Poland, Czech Republic, Slovakia, Hungary and Romania. Dieter has been active in the CEE market for more than twenty years, including five years based in Warsaw as Head of Credit and Senior Risk Management.
Thomas Villadsen
Director Nordics & CEE
Allianz Real Estate GmbH
In a joint effort with the Asset Management team in Frankfurt, Thomas Villadsen's main responsibility is to further drive and develop Allianz Real Estate's Nordics & CEE portfolio. He acts as a local representative and face to the market on behalf of Allianz Real Estate.
Thomas studied Engineering at the Aalborg University in Denmark and has a Master of Science in Engineering (constructions). Before joining Allianz, he had been working within different CEE/SEE countries for several years holding executive positions in some of the largest real estate development and investment companies
Dávid Havas
Development Director
FITOUT Zrt.
Professional experiences:
From February
2018
DEVELOPMENT DIRECTOR
FITOUT ZRT. – Balance Hall Office Center general construction works
FITOUT ZRT. own developments: FERRUM and TITANIUM Office Centers
2014-2018
HEAD OF PROJECT MANAGEMENT DEPARTMENT
CBRE – leading a team of 8 members, managing of fitout projects, technical
due diligence services
2010-2014
FACILITY AND DEVELOPMENT MANAGER
CBS Property – facility and development management of 10,000,000 sqm.
property portfolio
2006-2009
DEVELOPMENT PROJECT MANAGER
Raiffeisen Real Estate Development – Aréna Corner Office Center,
MOMentum Office Center, Üllő Viktória Industrial Park
2002-2005
SITE ENGINEER
Strabag – Residential Park Dunakeszi
Noah Steinberg
Chairman & CEO of WING, Chairman of the Supervisory Board of Echo Investment
WING
Noah Steinberg is the chairman and chief executive officer of WING and the chairman of the supervisory board of Echo Investment. WING is a leading real estate developer and one of the largest privately held real estate companies in Hungary. WING is also the majority owner of Echo Investment, the market leading Polish residential developer. Noah Steinberg has worked in Hungary since 1990. In his current position since 1999, he was responsible for establishing WING and oversees the company's investment and development businesses, its office, retail, industrial, hotel and residential projects. He is also the Chairman of RICS in Hungary. Mr. Steinberg is a graduate of the Woodrow Wilson School of Public and International Affairs at Princeton University (BA), and the Diplomatic Academy of Vienna in Austria (MA). He speaks French, German, Spanish, Hungarian and English.
György Lindwurm
Chief Financial Officer, Vice President
Inpark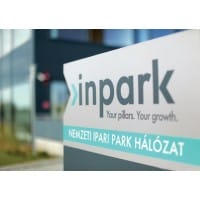 With over 20 years of commercial property experience, György Lindwurm is VP of Finance of the industrial developer NIPÜF Group with a focus on the financial and commercial procedures of the company and the real estate projects. He supervises the strategic and business planning, project financing, financial controlling processes of the company.
Between 2008 and 2015, György was Associate Director at DTZ and Cushman&Wakefield Property Advisors with a focus on capital markets and valuations in Budapest. He provided investment consultancy services to clients, which included the coordination of the entire transaction process. He conducted due diligence, research and market analysis for influential players in the Hungarian property market, including local and international developers, investors and banks. Before that, György assumed the role of Head of Valuations at DTZ.
Prior to joining DTZ in 2004, György worked for the developer Wallis Real Estate (WING), where he carried out the financial reporting (including the construction, the property management and the leasing process) to the shareholders and the financing bank.
He has expertise in coordinating financial processes, compiling business plans and strategies, bank financing, financial reporting, real estate valuation and investment consultancy, analyzing cash flows, reviewing lease agreements and understanding how various factors affect value to the tenants, the landlord and the purchaser.
He is member of the RICS since 2009.
Yannis Delikanakis
Founding Partner
Southrock Asset Management
Mr. Delikanakis is a real estate entrepreneur with a successful track record in Europe and in the USA.
In 2021 he co-founded Southrock Asset Management, an asset and investment management firm with a focus on real estate investments in Greece and in the CEE. Southrock is targeting opportunities arising from capital dislocations and value-add initiatives through the acquisition of REO & NPL portfolios as well as of single assets.
In 2004 he had co-founded Bluehouse Capital, an independent private equity real estate investment management firm with approximately €500m under management and with a focus on the property markets of Central and Southeastern Europe. Until 2020 he was a member of its Investment Committee and primarily responsible for establishing and implementing the firm's investment strategy including identifying, negotiating and executing in excess 50 real estate transactions.
Prior to founding Bluehouse, Mr. Delikanakis established Technical Olympic's real estate operations in the United States and was elected Executive Vice Chairman of the board of directors of NYSE-listed Technical Olympic USA Inc, a diversified homebuilder delivering in excess of 7,000 single family homes annually. Earlier, Mr. Delikanakis executed the acquisition of the largest Greek resort, the Porto Carras, by Technical Olympic Group in a €100m transaction, served at its General Manager and orchestrated its repositioning.
He is a member of the Royal Institution of Chartered Surveyors (MRICS) and has received the Advanced Investment Certification from the Cyprus Securities & Exchange Commission (CySEC).
Mr. Delikanakis holds a Diploma of Civil Engineering from the National Technical University of Athens and a Master of Science in Project Management from the University of Texas at Austin. He is also a graduate of the Advanced Management Development Program in Real Estate from Harvard University.
Benjamin Perez-Ellischewitz
Principal
Avison Young
After 13 years in the CEE capital market team of JLL, Benjamin has set up the Budapest office of Avison Young in early 2021 partnering with Jake Lodge and Célestin Huot-Marchand. The team is currently active in transaction advisory, office leasing as well as asset and property management and project management.
Since 2010, Benjamin has been running some of the most significant real estate transactions on the Hungarian market and transacted over €3bn. He began his career at J.P.Morgan successively in Paris, London, Seoul and Singapore and joined JLL in Hungary in 2007.
Benjamin is a graduate from Neoma Business School (banking and finance) and holds an MBA from INSEAD and a MSc from the University of Reading. He is a member of the RICS.
Jon Hale
Group Board Director
Chapman Taylor
Jon joined Chapman Taylor in London in 1997. He now heads up the Central Eastern Europe (CEE) region and leads the design and implementation of projects in the Czech Republic, Slovakia, Hungary, Romania and Serbia.
Based in Prague since 1991, Jon's knowledge of the CEE markets and his leadership have helped our Prague studio become one of the leading architects across a wide range of sectors in the CEE region. Jon studied architecture at Kingston University in the UK and is a UK and Czech registered architect.
Jon became a Group Board Director in 2020 and is leading Chapman Taylor's drive to deliver highly sustainable projects across all studios under the banner of Responsible Design.
Boško Tomašević
Managing Director SEE
CBRE
As of January 2021, Boško Tomašević is Managing Director of CBRE South Eastern Europe (SEE),
direct subsidiary of CBRE Group Inc, a global leader in commercial real estate services and investment.
Under his management CBRE SEE has strengthened its position in all lines of business and in all eight
markets in which company operates, as well as opened two new local offices in Ljubljana and Zagreb, in
addition to the existing ones in Belgrade and Sofia.
Boško has 18 years of experience in the real estate business, of which two years in New York and more
than 15 years in Serbia and the SEE region, where he has run some of the most important transactions in
the market over the past decade. Prior to joining CBRE in 2018, he was Director of Commercial
Brokerage Services with Colliers International from 2006 to 2012 and Director of Agency Services for
Southeast Europe in JLL from 2012 to 2018.
Boško holds Bachelor's degree in Economics from Oberlin College in Ohio United States. He is active
member of Royal Institute of Chartered Surveyors (RICS) and Serbian Association of Managers
Christian Nickels-Teske
Senior Vice President, Head of Treasury Europe & Capital Markets  
Prologis Management B.V.
As Head of Treasury Europe & Capital Markets, Christian Nickels-Teske is responsible for the negotiation and structuring of secured and unsecured financings for Prologis and its joint venture partnerships in Europe.
In addition, Christian is arranging public capital market offerings, Bond issuances as well as executing derivative hedging instruments on behalf of the company.
Christian has extensive experience in structuring Mergers & Acquisitions as well as development and mezzanine financings, portfolio and cross-border (Pan-European) facility structuring.
Vedrana Likan
Managing Partner
Colliers
Vedrana Likan name in the business world of Croatia and the wider Adriatic Region is synonymous with real estate and investments, market development and a sustainable economy, intellectual entrepreneurship, as well as women's leadership and systematic efforts to empower women in business. She is holding a position of Managing Partner of Colliers for Croatia, Slovenia and Bosnia and Herzegovina.
Her career in Colliers started in late 2006 at the position of Senior Consultant. In early 2007, she was promoted to General Manager and in 2009 took over Managing Director position when her main responsibilities became business management and operational leadership of Colliers business in three countries – Croatia, Slovenia and BiH. In 2013, Vedrana became Partner in Colliers. As the shareholder and owner of the business, she continues to further develop the business while retaining company's leading position on all three markets. Since 2017 onwards, Vedrana organised series of delegation trips to  China and UAE to promote real estate and investment businesses in CEE and SEE, with special focus on Adriatic region, which resulted with strong entrance and nowadays presence in the region of major investors originating from those countries.
From the beginning of her working career she was involved in the new business developments all over the Region including opening and developing new markets, branch set up, team recruitment and education. Prior to joining Colliers, Vedrana spent 10 years of her career in advertising industry and communication management.
For 8 years in a row, the International Property Awards have recognised Colliers Croatia "Consultant of the Year" while in 2020 it has been named the Best consultant in Southeast Europe. In 2021, Colliers Croatia has won two more awards – Prestige Award for Best Consultancy firm and Best place to Work in Croatia.
Accomplishments
​For professional achievements and commitment to the empowerment of women in business, in 2012 magazine "Women in business" in cooperation with the Government Office for Gender Equality and the French Embassy, Vedrana has been recognised as "The Woman of the Year". What followed is her author project "21 paths to success" and LeaderSHE conference – projects that from today's perspective can rightly be called a milestone in promoting women's leadership, raising awareness of the challenges that women face on the path to success in Croatia, and empowering women in the Croatian business environment. In 2021, she re-launched her project in collaboration with Universities and Faculties from five cities in Croatia, consisting of 15 panel discussions and LeaderSHE conference in June 2022. The project got recognition by number of institutions and organisations, among which are President of Republic of Croatia, City of Zagreb, Government Office for Gender Equality, EU Parliament – representative office in Croatia, EBRD-European Bank for Reconstruction and development and PWNM-Professional Women and Man Network in Croatia; this time focusing on promoting inclusion, diversity and equality among young professionals in Croatia.
Vedrana is a frequent guest lecturer at colleges, institutes and universities. She actively participates as a program advisor, moderator and panellist in the leading conferences in Croatia, region and Europe on the real estate and investments. She has been active as a mentor in numerous domestic and foreign programs dedicated to the promotion of entrepreneurship among women and youth. She actively participates in the establishment of new and innovative educational and mentoring programs such as AmCham talents established in 2014, and the most recent one "Women in the lead" delivered by Academy for Political Development and under the auspices of the US Embassy in Croatia.
Education
After Political Sciences in Zagreb, Vedrana graduated from the New York Institute of Finance with a degree in Mergers and Acquisitions, the Academy for Political Development and the UN Academy. In 2016, she obtained an EMBA title at an International business school in Zagreb, while in 2018 she became a certified expert according to RICS standards. In early 2022, she got her degree on University of Oxford at Organisational Resilience Programme, becoming the first formally educated specialist for that area in wider Europe.
Memberships & Involvements
Vedrana is Co-founder and Board member of SOS Zagreb – association dedicated to promotion of civil rights, transparency and justice in context of reconstruction of public and private buildings destroyed during series of severe earthquakes that stroke Zagreb in 2020, and Founder and President of Association for positive changes in the society. During last 15 years, she has been the President of the British Chamber in Croatia and First Vice president of American Chamber of Commerce and the Initiator, Founder and President of the Croatia Green Building Council, where she holds a lifetime position of Honorary Member. 
Clients
Bluehouse Capital, INA, Deloitte, Hypo Bank, Allegheny Financial, AIG/ Lincoln, Adris, Tulipan Group, Zagreb Montaža Group, Verdispar, Mepas/ Brodomerkur, GTC, IFC, LHB, ADAMA, Pramerica, Kaufland, Pliva, B-net, British Embassy, EBRD, INA d.d., WOQOD Qatar, Badel 1862, Crodux, Istracement d.d., BTC Slovenia, Microsoft, HEP d.d, Dogus Group, NLB, DUTB, Centrice, Unicredit ZABA, Quadriga, B2 Kapital, IIB – International Investment Bank Bahrein, Microsoft, L'Oreal, GM, Booking.com, VMD, Apple,…
Services
Skills
Destination Consulting, Planning, Sustainability, Lease Advisory, Seniors Housing
Service Lines
Landlord Representation , Tenant Representation, Corporate Solutions, Project Management
Property Type
Hotel, Industrial, Office, Retail, Healthcare-Medical, Land, Multifamily-Apartment, Residential
Peter Szenkurök
Managing Director, Oberbank Hungary and Slovakia
Oberbank AG
Mr. Szenkurök graduated at Vienna University of Business Administration (WU-Wien) and postgraduated at the Danube University in Krems in Austria.
He is working in the financial service industry sector for more than 25 years. Since 20 years he was operating in various management functions and supervisory boards positions in the CEE region.
Since 2012 he is heading the constantly expanding Oberbank Hungary and Slovakia. Oberbank has a strong focus and competence in hotel & tourism finance.
Zinaida ONCZAY-VOJNÁR 
Partner & Head of Real Estate
CONSIDERO INVESTMENTS
Zinaida Onczay-Vojnar has been working as a real estate professional for nearly 20 years. With a base in Budapest, but active on other international markets, mainly in the CEE, she has been running her own business activates and projects since 2018 having joined Considero Investments as Partner, Head of Real Estate, a boutique corporate and finance advisory, focused on small/mid-cap transactions, sale and buy side mandates, and diverse small-cap investments. Prior to that, she held numerous senior positions working at HB Reavis, AXA Real Estate Investment Managers in Paris, Orco Property Group, and GTC Hungary. She also worked as an advisor on AEW's CEE portfolio. She started her career as marketing and leasing manager at Bank Center and of the CEE Portfolio owned by the State of Washington Pension Fund
Zsombor Barta
President & Founding Partner
Hungary Green Building Council (HuGBC) & Greenbors Consulting Ltd.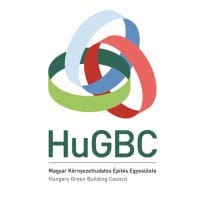 Mr. Barta is responsible for International Relations as senior parlamentary advisor at the National Council for Sustainable Development Hungary. Further, he is the Founding Partner of Greenbors Consulting Ltd, focusing on sustainability strategy developments, ESG, EU Taxonomy, CO2 strategies and sustainable urbanisation issues. Zsombor is President of the Hungary Green Building Council.
Zsombor's principal role is to advise clients on M&A transactions, to manage environmental due diligence projects, to focus on complex environmental & sustainability procedures (EIA, IPPC) and to conduct accredited green building certifications (BREEAM, LEED, WELL, EDGE). He is working on the adaptation of the international green building schemes in Central Europe. Zsombor conducted numerous Green Building & sustainability projects throughout Europe and Asia. He is also RICS member since June 2013.
Zsombor also has experience with implementing and managing ISO14001 and Environmental Management Systems, developing complex sustainability appraisals and frameworks, including smart city and mega event sustainability startegies.
Dr. Manfred Wiltschnigg
Managing Partner
Galleon Capital Management GmbH (GalCap Europe)

Dr. Manfred Wiltschnigg has been successfully active in real estate management for more than 25
years in Austria and the Central and Eastern Europe (CEE) region.  With his valuable expertise serving
in senior executive roles and on numerous advisory boards, Dr. Wiltschnigg has unique experience in
the commercial real estate sector.
After working as Managing Partner of Generali Immobilien AG, Vienna, he served as Regional
Director for Austria and the CEE for Oppenheim Immobilien KAG, Wiesbaden, one of the leading
German real estate special fund managers, and built up the entire region.  Following that, he
assumed responsibility for Austria and the CEE for IVG Immobilien AG, Bonn, serving as Managing
Partner.  As Chief Operating Officer on the management board of Immoeast/Immofinanz Group, he
consolidated and reoriented the activities of the group in Western and Eastern Europe.  In 2015, he
founded Galleon Capital Management GmbH and within a short time has established it as a
recognized player in the international asset and investment management business.
Kristóf BÁRÁNY
Founding Partner
Adventum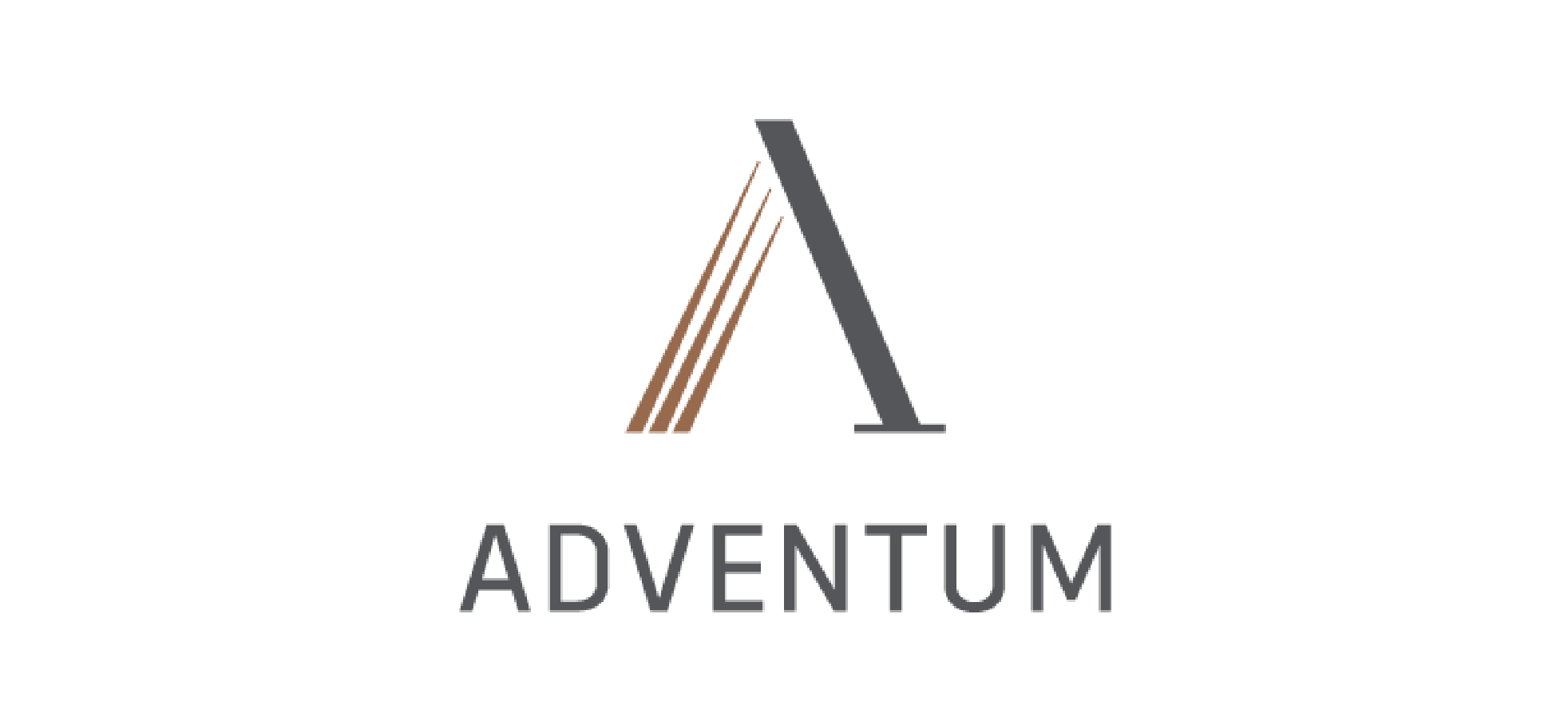 Kristóf BÁRÁNY has a master's degree in economics (2004, Budapest University of
Economics) and he is also a CFA Charterholder (2009, CFA Institute). He has gained 15 years of
experience in real estate at Adventum, GRW Invest and numerous other fund managers, and
his expertise in venture capital at Flashpoint Venture Capital, SmartWareTech and other VC
Funds. He has outstanding structuring and financing expertise with exceptional acquisition,
management and exit experience regarding the institutional real estate market in the CEE
region.
He currently lives in Budapest, Hungary, and is the Founding Partner of Adventum Investment
Fund Management Ltd. (since 2016), Founding Partner of Adventum International Ltd. (since
2018), Founding Partner of GRW Invest Ltd. (since 2013), and Venture Partner of Flashpoint VC
(since 2014).
His attention and time is currently dedicated to Adventum Group, a fund manager focused on
CEE real estate investments with a current AuM of EUR1 bn, and which is entirely owned by
management. On behalf of its funds the Group now owns and manages over 700,000 sq. metres
of commercial real estate in the CEE region. Adventum's ESG strategy is focused on the
reduction of lifetime CO2 emission and guided by international sustainability agenda and
conventions such as the Paris Agreement. The Group's personnel include highly experienced
real estate professionals with CFA, NRW and MRICS qualifications and proven track record in
the CEE region.
Hobbies & passions
Being fond of numbers and calculus runs in the family: Kristóf's father is a renowned
mathematician, Imre BÁRÁNY – member of the Hungarian Academy.
Kristóf is an avid and generous supporter of child protection services and foundations and has
acted as President of the Ethics Board of the HVCA (Hungarian Private Equity and Venture
Capital Association) for several consecutive years. He is married and a proud father of two girls
– thus he is environmentally highly committed to a greener, more sustainable, and even more
eco-conscious World.
Kristóf has been active in sports since his childhood, he very much prefers ball games with
tennis, squash and football topping the list.
Peter Számely
Head of RE Finance CEE
HYPO NOE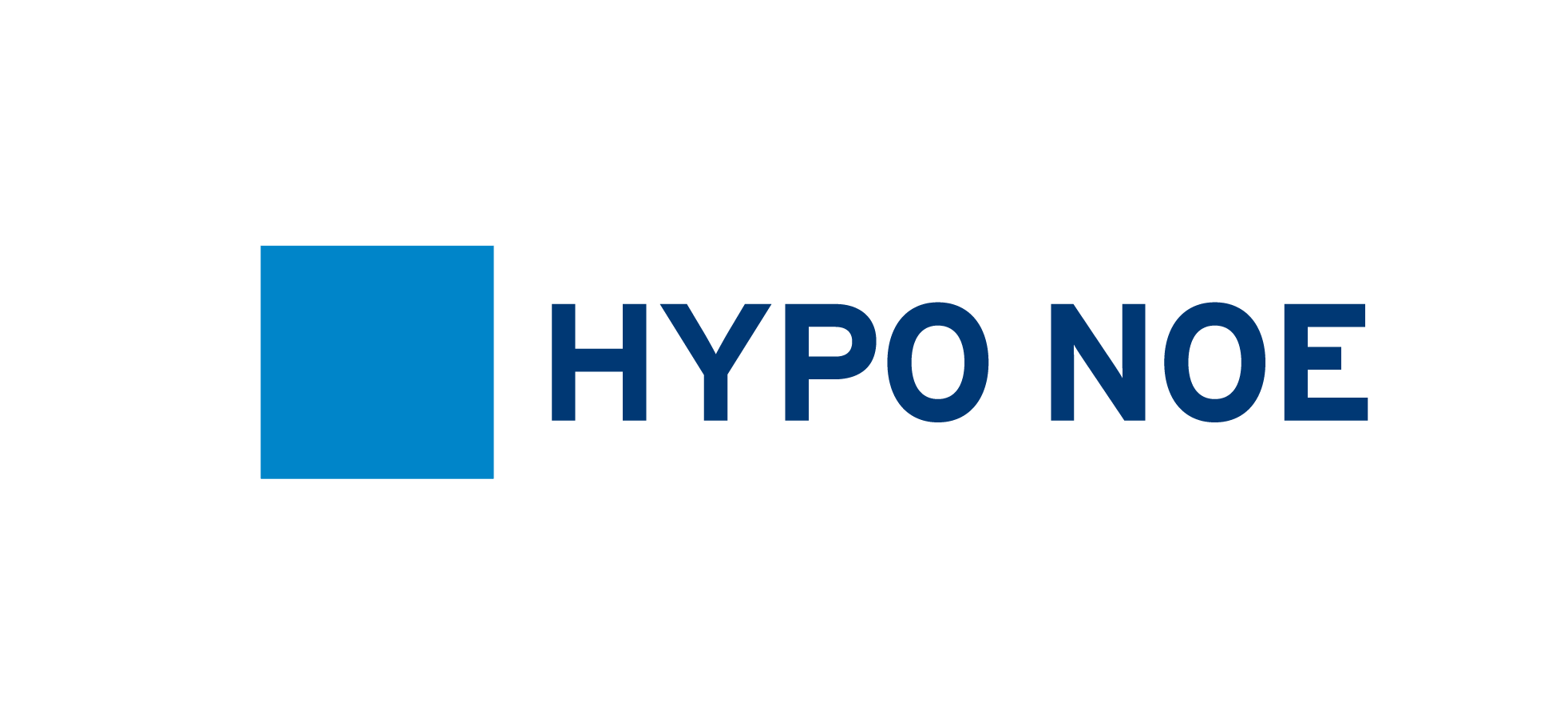 Having graduated in Budapest in 1988, Peter is an economist by background. He also holds an MPhil degree in Land Economy from Cambridge University and a joint MSc degree in Real Estate from the Budapest Technical University and the Nottingham Trent University. He started his career 33 years ago and gained a wealth of experience in the field of property agency, development, valuation and investment & banking with local and international firms such as Price Waterhouse, Kuwait Petroleum, Jones Lang Wootton and Eurohypo. For more than a decade he was responsible for the CEE & SEE Region at HYPO NOE Landesbank für Niederoesterreich und Wien Bank AG, where he has been appointed to Head of Department for Real Estate Finance. This includes further responsibilities for countries such as Austria, Germany and Holland. Peter is an active member of RICS. He served in various positions like Chairman in Hungary or as a board member of RICS Europe and as that of Austria.
Marcell LACZKÓ
CEO
SUNBELT DEVELOPMENT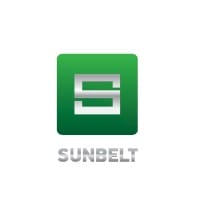 Marcell has been active in the commercial real estate industry since 2003. He is currently responsible to lead Sunbelt Development as CEO, working on Hotel, Industrial and Mixed-use developments. He spent 4 years at Futureal as Project Director of Budapest One office building, a 67,000 sqm premium office development. Before that he was with TriGranit Development Corporation for 11 years, managing sales and property management of the firm's Millennium City Center development and Westend Office building. He started his career at Jones Lang LaSalle as junior office leasing advisor on landlord representation, later made responsible to manage the agency's global clients' office search processes in Bulgaria, Croatia, Romania and Slovenia.
Marcell has a postgraduate degree in Real Estate Management and Development from Heriot Watt University.
Jonathan Mark Doughty
Project Director, Leasing Services (Consultant)
ECE Marketplaces GmbH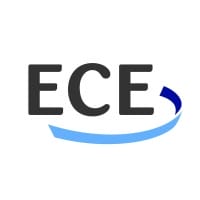 Jonathan Doughty is a consultant, working as Director, Leasing Special Projects on behalf of
ECE. He is responsible, along with a varied team of professionals, for the delivery of the new
Potsdamer Platz project in Berlin. He has been leading the relationship with Brookfield
Properties on the project since November 2020 and has brought many of the new tenants to the
project in Berlin with several "first to Germany" food and leisure concepts.
In his previous role, Jonathan was leading ECE's global food and beverage and leisure
activities, for existing and new projects as well as the key relationships with the ECE food and
beverage and leisure partners and tenants.
In November 2017, shortly after joining ECE, he launched the "We Love Food" programme
across the business. This transformed the ECE approach to these important and growing
sectors. Jonathan also actively participates in the concept development of foodservice and
leisure with ECE investors, partners and the varied stakeholders in the ECE businesses and our
properties. Food and drink are still an incredibly important and growing part of these assets and
of Jonathan's life. During his near 45 years in the foodservice industry, Jonathan has operated
around the world extensively in the hotel and restaurant industry, before starting the innovative
foodservice and leisure consultancy, "Coverpoint". 23 years later the business was sold to JLL,
and Jonathan was, for nearly 3 years, Head of EMEA Foodservice Consulting for the JLL
property services business. In July 2017 Jonathan joined ECE.
He is a graduate of the Metropolitan University of Manchester, a past Worldwide President of
the FCSI (Foodservice Consultants Society International), a passionate fundraiser for MacMillan
Cancer Support and a trained chef and self-confessed "foodie". Jonathan has worked over the
last 6 years with WhiteSpace Partners as a Special Advisor, helping foodservice brands to cross
borders. In January 2022 Jonathan was honored by being made Chairman (Non-Executive) of
WhiteSpace Partners.
Stevan Lojovic
Group Development Director
Bluehouse Capital

Stevan Lojovic is an engineer and real estate professional with more than 20 years of senior management experience in the real estate and construction industry. He joined Bluehouse Capital in February 2008 and currently is focused on Hungarian, Serbian and Croatian markets in the investment and development activities of the company, working on a position of GM. In addition, he is engaged in all development projects on other markets of CEE and SEE, where Bluehouse Capital is active.
Before Bluehouse, he used to work as a director of PORR-Serbia (member of an Austrian PORR Group) and Head of Design Office in Trimo – Serbia (Slovenian Trimo Group). Between 2002 and 2005, he was engaged in several projects as a project manager or senior designer for the Italian company Artefact and Synthesis (UK-Russian developer) on their projects in Russia and Ukraine. 
Stevan holds an MBA in Financing and International Business from Cardiff Metropolitan University and the University of Wales and an M.Eng. in Structural Engineering from the University of Belgrade. He has proven international investment and development experience. Stevan is fluent in English and the Russian language.
Vladimir Bolek
Member of board (Chief investment officer)
IAD Investments
Vladimír Bolek studied social sciences at Comenius University in Bratislava and Law and economics at Nottingham Trent University.
He began his career in 1994 in public administration at central state administration level in Bratislava. Later, after the transition to the private sphere, he became asset manager specializing in real estate investments. After the establishment of specialized real estate mutual funds in Slovakia in 2006, he became the portfolio manager of specialized real estate fund in Erste Asset Management in Slovakia. He also created and managed portfolios for private banking department.   He also participated in portfolio management of corporate real estate company Slovnaft as. In 2010 he became a portfolio manager of the "First real estate fund" of IAD Investments and deputy of several real estate companies incorporated in the structure of the first real estate fund of IAD Investments. In 2015 he was promoted into IAD Investments board as member of board responsible for portfolio management department and real estate investment.
Vladimir Bolek is also a contributor to professional publications dealing with the issue of investment and asset management of real – estate in Slovakia.
Bori Gedai
Managing Partner
Real Estate Concept Kft
Ludo Cernak
Managing Partner
SITNO HOLDING REAL ESTATE
Summary
Seasoned executive with 10+ years of experience in Real Estate
investments and asset management of R/E portfolio. In 2008 cofounded SITNO HOLDING Real Estate and led several projects in
CEE within residential and leisure development. Fluent in English
and Spanish.
Experience
SITNO HOLDING Real Estate
Managing Partner
September 2008 – Present (14 years)
Slovak Republic
Responsible for identification of opportunities, creation and management of
the project during its whole life cycle, including responsibility for creation of
the business plan, setting the strategic goals and milestones, measurement
methods, creating and managing team including strategic financial
management of the project and acquired assets. Most of the projects are from
real-estate sector located in CEE countries predominantly within Czech and
Slovak Republic.
SPONSOR.ONLINE
Managing Partner
October 2018 – February 2020 (1 year 5 months)
Lucerne Area, Switzerland
LucernaGroup.com
Managing Partner
March 2014 – February 2020 (6 years)
London, United Kingdom
Niche market boutique investment & management firm based in UK and
focused on asset management and investments in several sectors with focus
on IT sector within sports industry and real estate across EMEA markets.
Company represents several pools of institutional and private investors from
Europe, Middle East and Russia. Main focus is to deliver added value to
Page 1 of 2
investors through the unique opportunities in selected sectors and industries
and by managing life cycle of investments from initial fund-raising and
acquisitions to increase value and exit.
SK Slovan Bratislava
Executive vicepresident
January 2005 – September 2008 (3 years 9 months)
Executive Vice President and member of the board of directors at SK Slovan
Bratislava. Responsible for the operation of the club focused on budgeting,
fund-raising, marketing and sponsor-relations. Aiming the financial stabilization
of the club and regaining the top league positions through both on-the pitch as
well as off-the pitch performance of the club (TV Rights, live and broadcasted
audience, merchandising etc.) Club was stabilized in 2007 and sold to the
actual owners in 2008, participating in UEFA Champions league is considered
to be one of the few success stories within the sport sector in CEE.
Education
The Open University
Master of Business Administration (MBA), Business Administration and
Management, General · (2009 – 2012)
City University – Bratislava, Slovak Republic
Bachelor of Science (BS), Business Administration and Management,
General · (2000 – 2005)
Universidad de Navarra / University of Navarra
Business Administration and Management, General · (2002 – 2003)
Page 2 of
Horatiu Florescou
Chairman & CEO
Knight Frank
Mátyás Gereben
Country manager of CPI Hungary Kft.
CPI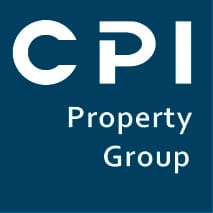 Mátyás Gereben, country manager of CPI Hungary Kft. (part of CPI Property Group) was appointed in June 2015. He is responsible for leading the Hungarian operation and overlooking acquisition activity in Hungary and Romania. Before joining CPI Property Group, he spent eight years at TriGranit Development Corporation, fulfilling various roles such as office leasing director in Slovenia, shopping center director at Polus Center, Budapest, and head of asset management CEE. Between 2003-2007 he was a senior office leasing manager in Cushman & Wakefield.
After graduating from Harrow High School Ontario, Canada, Gereben studied hotel and commercial real estate management in the College of Commerce and Economy Budapest and did his master's degree in the University of Pécs, specializing in management consulting. He is married and has two children, and his interests include sailing and family activities.
Tickets & Registration
Attending Main Awards Gala only – price per person ((the price  595 Euro only until August 15, after August 15 – 695 Euro)
FORUM & ONLINE CEO NETWORKING + THE MAIN AWARDS GALA
Attending the Forum & Online CEO Networking plus the main Awards Gala – price per person. (the price 695 Euro only until August 15, after August 15 – 795 Euro)
CORPORATE TABLE PARTNER OF (10) TEN FOR THE GALA
Attending Main Awards Gala with a corporate table of (10) ten – 5500 Euro