 About
the Event
5th Annual CRE Awards 2023
LIVE & ONLINE - October 19th, 2023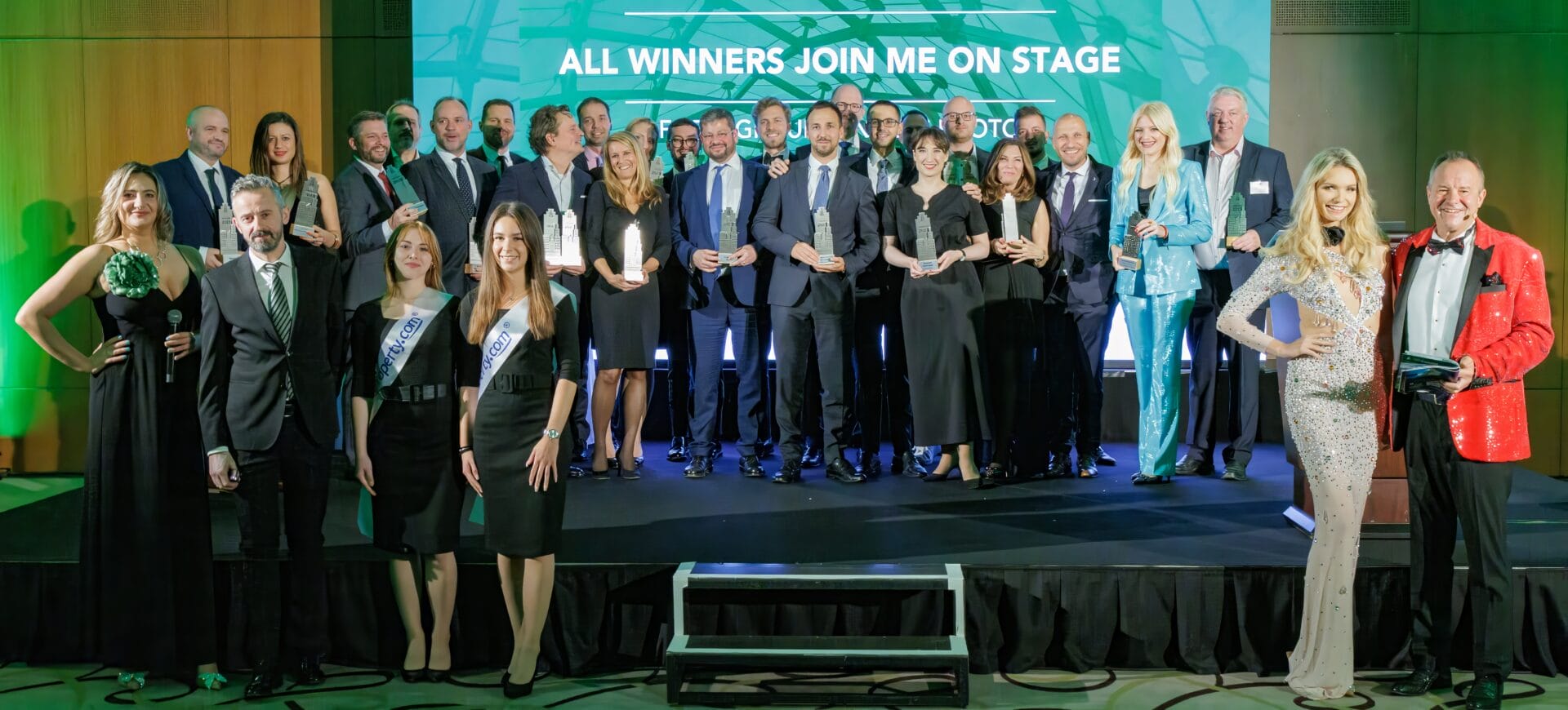 The CRE Real Estate Awards is the only commercial real estate event that is truly an international event in Hungary with over 250 attendees, and an estimated 40 per cent flying in for the event. With some of the most active local regional and international companies attending this event is not to be missed.
PROGRAM – MORNING – BREAKFAST & CEO SPEED NETWORKING (8:45 – 9:30)
This high-impact one-day event starts with the Investment Forum (8:45-14:00) including high-speed investor networking, presentations on the economy and government, discussion panels on investment, finance & banking, development and ESG – covering the office, retail, and industrial sectors, wrapping up with Q&A session, and a light lunch with networking.
EVENING AWARDS (THE ULTIMATE NETWORKING EVENT)
The evening begins at 18:30 with opening cocktails, at 19:30 a 5-star sit-down dinner and awards presentation, and at 22:00 – 24:00+ late-night networking and entertainment in the traditional EuropaProperty fashion.
The awards ceremony is a unique opportunity to meet with colleagues, clients, and new and old contacts, and meet new entrants to the market. This makes for an excellent opportunity to promote your company or project in a professional and social atmosphere.
Event Schedule
October 18
The Jury dinner will be hosted at the Intercontinental Hotel. Each Jury member will introduce themselves to the other Jury Members and then voting on all of the categories will begin. The winners will be announced at the main awards gala on Thursday 19th October.
CEO NETWORKING & BUSINESS BREAKFAST
Enjoy the full 5* InterContinental Budapest Buffet and network with the other attendees before starting the CEO speed networking – (each person in the room has 30 seconds to introduce themselves and their company).
Sustainable Investment Trends & ESG Panel
What are the current investment trends and projections for development? How robust are the office, warehouse & logistics and retail markets in terms of resilience? Is there an anticipated rise in significance for secondary cities? What does the mid-to-long-term outlook hold for the region's development markets? Who are the key investors expressing interest? What regions present the most promising opportunities and value? To what extent are these markets liquid? Do ESG considerations hold a central place in investment deliberations? Can we expect an amplified role for ESG and sustainability accreditations in the post-pandemic setting?
Craig Smith (Moderator)
Publisher, EuropaProperty
Hubert Abt
CEO, Workcloud24
David Huszlicska
Managing Partner, Greenfield Development
Petar Orlic
Partner, Head of Real Estate, NKO Partners
György Lindwurm
Advisor to the CEO Inpark
Bálint Bartha-Horváth
Senior Sustainability Consultant, CBRE Hungary
COFFEE & NETWORKING BREAK
A time for networking with speakers, sponsors and attendees.
Leading Sectors & Sustainable Development Panel
Which industry will emerge as the most appealing investment opportunity following the economic downturn? How will the rise in construction expenses, inflation, and energy prices affect the real estate markets? With margins facing increasing strain, and with tenants and employees presenting more intricate requirements, what steps can developers and property owners take to secure the essential premiums needed to offset rising expenses? What adjustments will be necessary in development strategies to address these challenges? How will the altered landscape influence demand and occupancy rates? Can we expect shifts in financing and prelease prerequisites? Are accreditations like WELL, Wiredscore, and Smartscore poised to become standard practice?
Craig Smith (Moderator)
Publisher, EuropaProperty
Csaba Zeley
Managing Director, ConvergenCE
Valter Kalaus
Managing Partner, Newmark VLK Hungary
Zsolt Berényi
Group Development Director, GTC
Buffet Lunch & Networking
A time for networking with speakers, sponsors and attendees over a buffet-style lunch, liquid refreshments and tasty desserts.
5th Annual CRE Awards (black tie dress code)
Live from the Intercontinental Hotel our state-of-the-art gala night production will push the boundaries of technology to bring you an awards experience like no other. We encourage attendees to get dressed up and enjoy the 5-star dinner and entertainment as we announce the winners & thank the sponsors.
LATE NIGHT NETWORKING AND ENTERTAINMENT
"After Party" best and last chance for networking with all attendees. Celebrate with the sponsors, award winners, and short-listed companies late into the night.
Submit your company in the following categories
Jury
Hubert Abt
CEO
New Work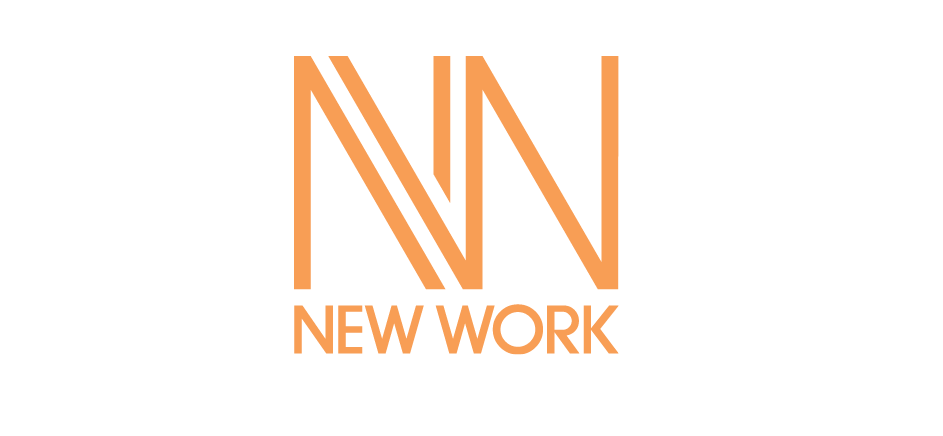 Dieter Knittel
Head of CEE Real Estate Finance International
Deutsche Pfandbriefbank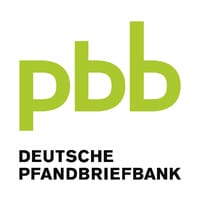 Dieter Knittel is Head of International Real Estate Finance for Central and Eastern Europe at pbb Deutsche Pfandbriefbank. Dieter is responsible for the bank's lending portfolio in the region. The regional focus is on Poland, Czech Republic, Slovakia, Hungary and Romania. Dieter has been active in the CEE market for more than twenty years, including five years based in Warsaw as Head of Credit and Senior Risk Management.
György Lindwurm
Advisor to the CEO
Inpark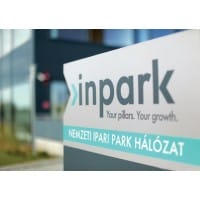 With over 20 years of commercial property experience, György Lindwurm is VP of Finance of the industrial developer NIPÜF Group with a focus on the financial and commercial procedures of the company and the real estate projects. He supervises the strategic and business planning, project financing, financial controlling processes of the company.
Between 2008 and 2015, György was Associate Director at DTZ and Cushman&Wakefield Property Advisors with a focus on capital markets and valuations in Budapest. He provided investment consultancy services to clients, which included the coordination of the entire transaction process. He conducted due diligence, research and market analysis for influential players in the Hungarian property market, including local and international developers, investors and banks. Before that, György assumed the role of Head of Valuations at DTZ.
Prior to joining DTZ in 2004, György worked for the developer Wallis Real Estate (WING), where he carried out the financial reporting (including the construction, the property management and the leasing process) to the shareholders and the financing bank.
He has expertise in coordinating financial processes, compiling business plans and strategies, bank financing, financial reporting, real estate valuation and investment consultancy, analyzing cash flows, reviewing lease agreements and understanding how various factors affect value to the tenants, the landlord and the purchaser.
He is member of the RICS since 2009.
Zsolt Berényi
Group Development Director
GTC
Zsolt Berényi has more than two decades of experience in the development of commercial and residential real estates.
At GTC he is responsible for the company's existing and new developments, as well as for maintaining contact with authorities and business partners.
Zsolt leads the team of group development consisting of twelve people in the CEE.
– Zsolt Berényi had worked for White Star (formerly AIG/Lincoln) for almost 11 years, where he participated in and managed the development of IP West, Haller Gardens and The Quadrum office buildings. He also led the development and transformation of Dean's College (a 420-bed dormitory), Kempinski Hotel, the entire Immofinanz and Heitman portfolio, among others.
– After that, he managed the office and infrastructure development department at Property Market for nearly three years, including 14 office buildings and the MOL high rise building.
– After that, he worked at HB Reavis for nearly 4 years, where he was responsible for acquisitions and developments in Hungary, including Hungary's largest-scale investment, AGORA.
In addition to office buildings, Zsolt's extensive experience also covers the development of retail projects, student hostels and 5-star hotels, from the licensing phase through construction to handover.
The value of the projects developed under Zsolt's leadership in the last 20 years was between 0.1 and 1 000 million euros.
He is an architectural engineer, and between 2006 and 2013 he was a guest lecturer at the Budapest University of Technology and Economics.
Eva Böhler
Director
UniCredit Bank Austria AG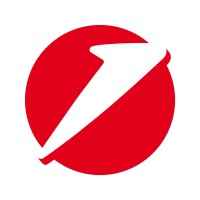 Eva graduated with an MsC from the prestigious Corvinus University in Budapest and she has over 20 years of experience in real estate financing. She spent seven years covering the Hungarian market where she partnered with well known international developers and investors to execute large deals. Upon her relocation to Vienna, Eva worked on various significant CEE and SEE projects covered by the UniCredit Group, including Turkey, Russia, Ukraine. She has extensive experience with a broad range of real estate financing transactions.
Laura Klair
Head of Nordics + CEE
WiredScore

Laura leads the expansion of WiredScore in the Nordics and Central Eastern Europe, working in collaboration with proptech companies, smart consultants and major landlords / developers in the regions.
Lóránt Kibédi Varga
Managing Director, Hungary
CBRE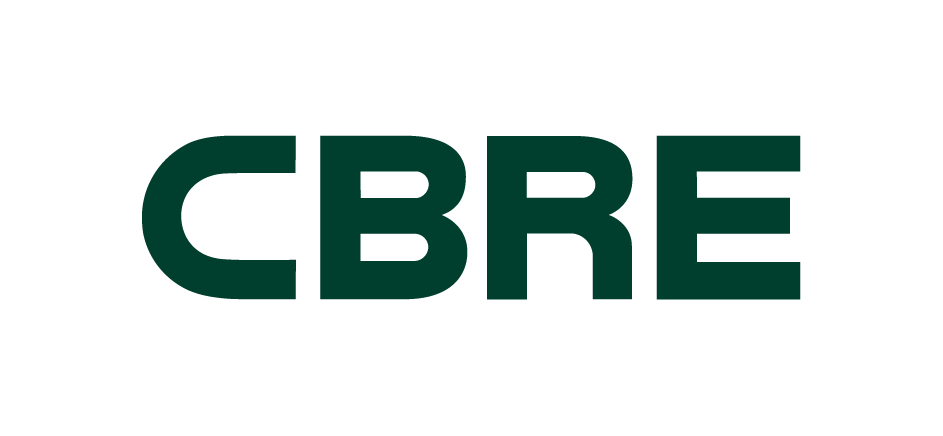 He has started his professional career in the banking sector, having spent many years in different locations around the world, including the Netherlands, Belgium, and Brazil. Lóránt moved to Hungary in 1994 to work for ABN Amro and started his Real Estate career with CBRE in 2003. He became the Managing Director of CBRE Budapest office in 2014. His personal passion both in my personal and professional life is CSR. He has been involved in various charity organizations, including being the Charity Director and Chairman of the Dutch-Hungarian Chamber of Commerce (Dutcham) and the Chair of the Board of Trustees of the American International School of Budapest (AISB). He is also a proud supporter of St. Miklós Primary School & Children's home, and with CBRE they regularly support charity organizations, such as Bátor Tábor and KórházSuli. In terms of education, he has a degree in Economics from the Vrije University of Amsterdam (VU Amsterdam).
Petar Orlic
Partner, Head of Real Estate
NKO Partners
Bojan Jevtić
Country Manager
Coreside Savills

Bojan is a Country Manager within Coreside, an international associate office of Savills PLC, one of the global leaders in providing real-estate services with a presence in 60 countries around the world and more than 700 offices. He manages and coordinates Coreside office since 2021 and has extensive real estate knowledge, particularly in the commercial RE market. He combines this experience with a particular focus on every client's business needs.
He joined Coreside from the position of Regional Head of the Office Department, in  Serbian branch of Cushman & Wakefield Group. Before that Bojan was a member of another global real-estate company, CBRE, where he had started his carreer and spent 12 years, more than half on top management positions.
Bojan career spans over 15 years in which he was responsible for some of the largest transactions on the market, sales transaction valued over €140 million, and closed more than 175 000 sqm of lease transactions.
Christian Nickels-Teske
Senior Vice President, Head of Treasury Europe & Capital Markets  
Prologis Management B.V.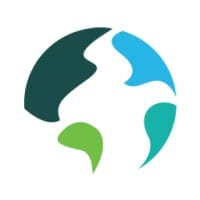 As Head of Treasury Europe & Capital Markets, Christian Nickels-Teske is responsible for the negotiation and structuring of secured and unsecured financings for Prologis and its joint venture partnerships in Europe.
In addition, Christian is arranging public capital market offerings, Bond issuances as well as executing derivative hedging instruments on behalf of the company.
Christian has extensive experience in structuring Mergers & Acquisitions as well as development and mezzanine financings, portfolio and cross-border (Pan-European) facility structuring.
Milovan Novakovic
Managing Director/Partner
Colliers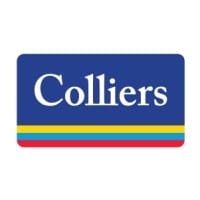 Milovan Novakovic joined Colliers International in 2007 and has started as an ICAS Officer.
In 2009 took the role of Senior office representatie and was coordinating all activities of the Montenegrinoffice together with SEE Regional director.
At the end of 2010, officially becomes General Manager of Colliers International, Montenegro.
Specialized in Real Estate Management Services and has successfully undertaken different type of investment advisory studies related to all types of property, such as hotels & resorts, industrial premises, office & retail blocks, land parcels and residential properties and was directly involved in all big projects that Colliers has done in Montenegro. Certified appraiser and LEED qualified. Currently President of the Board of Directors of the Green Building Council of Montenegro
and Colliers is the Co-Founder of that Organization. From December 2014 member of Royal Institution of Chartered Surveyors (RICS).
Business and Educational Background Has graduated at the Faculty of
Economics in Podgorica and before joining Colliers
International worked as Computer Designer, Research Assistant, and Advisor for
Marketing, Financial Officer, Marketing Manager and free
entrepreneur.
Community Involvement Through activities of GBC Montenegro, which founder he is, educating society how important is to have balance between ecology, society and economy.
Pal Baross FRICS
Senior Green Transition Advisor
Greenbors Consulting
Pal Baross FRICS is the former country manager of ING Real Estate in Hungary with a significant award-winning development portfolio in his track record. Presently, as member of Greenbors Consulting he provides strategic advice for "net zero" transition investment at project, portfolio, and corporate leadership level, echoing Warren Buffett's foresight that "someone's sitting in the shade today because someone planted a tree a long time ago."
Aleksandar Opsenica
Founder & CEO
REBEC & FestLent Ltd
Peter Szenkurök
Managing Director, Oberbank Hungary and Slovakia
Oberbank AG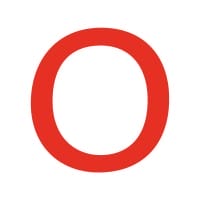 Mr. Szenkurök graduated at Vienna University of Business Administration (WU-Wien) and postgraduated at the Danube University in Krems in Austria.
He is working in the financial service industry sector for more than 25 years. Since 20 years he was operating in various management functions and supervisory boards positions in the CEE region.
Since 2012 he is heading the constantly expanding Oberbank Hungary and Slovakia. Oberbank has a strong focus and competence in hotel & tourism finance.
Zinaida ONCZAY-VOJNÁR 
Partner & Head of Real Estate
CONSIDERO INVESTMENTS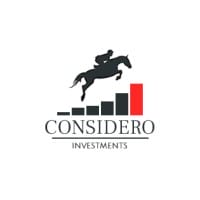 Zinaida Onczay-Vojnar has been working as a real estate professional for nearly 20 years. With a base in Budapest, but active on other international markets, mainly in the CEE, she has been running her own business activates and projects since 2018 having joined Considero Investments as Partner, Head of Real Estate, a boutique corporate and finance advisory, focused on small/mid-cap transactions, sale and buy side mandates, and diverse small-cap investments. Prior to that, she held numerous senior positions working at HB Reavis, AXA Real Estate Investment Managers in Paris, Orco Property Group, and GTC Hungary. She also worked as an advisor on AEW's CEE portfolio. She started her career as marketing and leasing manager at Bank Center and of the CEE Portfolio owned by the State of Washington Pension Fund
Zsombor Barta
President & Founding Partner
Hungary Green Building Council (HuGBC) & Greenbors Consulting Ltd.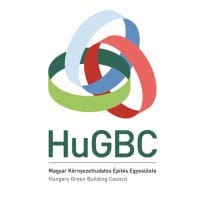 Mr. Barta is responsible for International Relations as senior parlamentary advisor at the National Council for Sustainable Development Hungary. Further, he is the Founding Partner of Greenbors Consulting Ltd, focusing on sustainability strategy developments, ESG, EU Taxonomy, CO2 strategies and sustainable urbanisation issues. Zsombor is President of the Hungary Green Building Council.
Zsombor's principal role is to advise clients on M&A transactions, to manage environmental due diligence projects, to focus on complex environmental & sustainability procedures (EIA, IPPC) and to conduct accredited green building certifications (BREEAM, LEED, WELL, EDGE). He is working on the adaptation of the international green building schemes in Central Europe. Zsombor conducted numerous Green Building & sustainability projects throughout Europe and Asia. He is also RICS member since June 2013.
Zsombor also has experience with implementing and managing ISO14001 and Environmental Management Systems, developing complex sustainability appraisals and frameworks, including smart city and mega event sustainability startegies.
Gondi Ferenc
Managing Director
CTP Hungary
Dr. Ferenc Gondi currently serves as the Managing Director at CTP Management Hungary Kft. CTP stands out as a joint-stock company holding a commanding market presence across 10 countries specializing in the development, operation, and leasing of industrial logistics halls. These buildings epitomize the future's sustainable business ecosystems, as CTP's state-of-the-art industrial and logistics parks offer a full range of services, which has earned them numerous awards.
Ferenc initially joined the CTP team in 2017 as a lawyer. Prior to this, he garnered valuable experience at the esteemed real estate developer, WING. Over the years spent at CTP, he progressively undertook more substantial managerial responsibilities, while successfully completing a dual MBA program at Corvinus and Maastricht University. With its lettable area of 1.1 million m2, CTP is the market leader in Hungary, and the success of the company requires the coordinated work of more than seventy colleagues. As a member of the Future Leaders' Generation Association (JÉG), CTP supports young talents in their professional and career development through a mentoring program.
Vladimir Bolek
Member of board (Chief investment officer)
IAD Investments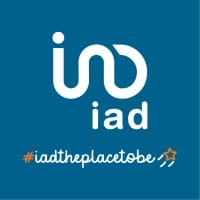 Vladimír Bolek studied social sciences at Comenius University in Bratislava and Law and economics at Nottingham Trent University.
He began his career in 1994 in public administration at central state administration level in Bratislava. Later, after the transition to the private sphere, he became asset manager specializing in real estate investments. After the establishment of specialized real estate mutual funds in Slovakia in 2006, he became the portfolio manager of specialized real estate fund in Erste Asset Management in Slovakia. He also created and managed portfolios for private banking department.   He also participated in portfolio management of corporate real estate company Slovnaft as. In 2010 he became a portfolio manager of the "First real estate fund" of IAD Investments and deputy of several real estate companies incorporated in the structure of the first real estate fund of IAD Investments. In 2015 he was promoted into IAD Investments board as member of board responsible for portfolio management department and real estate investment.
Vladimir Bolek is also a contributor to professional publications dealing with the issue of investment and asset management of real – estate in Slovakia.
Bori Gedai
Managing Partner
Real Estate Concept Kft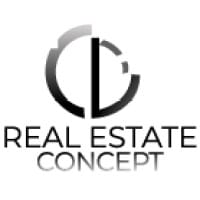 Horatiu Florescou
Chairman & CEO
Knight Frank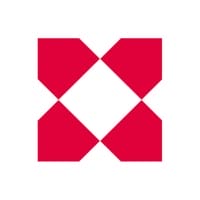 David Huszlicska
Managing Partner
Greenfield Development & Advisory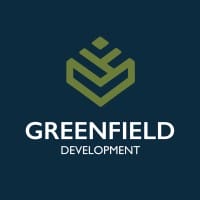 David Huszlicska established Greenfield Development & Advisory in 2022 along with partners Gabor Moro and Daniel Szelesi, and currently holds the role of Managing Partner. The company's core business is the construction of warehouses and production facilities in Hungary via general contracting, with additional secondary services including land scouting, technical and legal due diligence, land development, leasing and facility management. David has been active on the commercial real estate market for 15 years, having gained previous experience at the investment department of an international real estate agency, his own online real estate database management company and as a real estate asset manager at an international commercial bank. His role prior to establishing Greenfield Development & Advisory was country manager for Hungary at CTP, the largest and most active industrial developer on the Hungarian and European market, where he was responsible for strategy, development and company operations, and it was under his tenure that the company achieved the status of market leader.
Goran Djokovic
CEO
MC Holding International
Based both in Serbia and Monaco, Goran Djokovic oversees a number of projects ranging from an Asian investment fund, European real estate developments and one of SEE`s fastest expanding wineries.
Csaba Zeley
Managing Director
ConvergenCE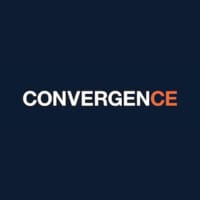 Csaba Zeley, the managing director of the Budapest based investor and developer ConvergenCE has 25 years of real estate experience. Having worked for international property advisors Colliers, Equis and CBRE before joining ConvergenCE in 2008, he has seen many sides of the property industry and has taken part in various projects. Since his arrival he has been instrumental in managing the real estate assets and the business operations of ConvergenCE. He works on strengthening the company's in-house investment and development businesses while continuing its boutique asset, property, facility, and project management services to select international building owners in Budapest.
Valter Kalaus
Managing Partner
Newmark VLK Hungary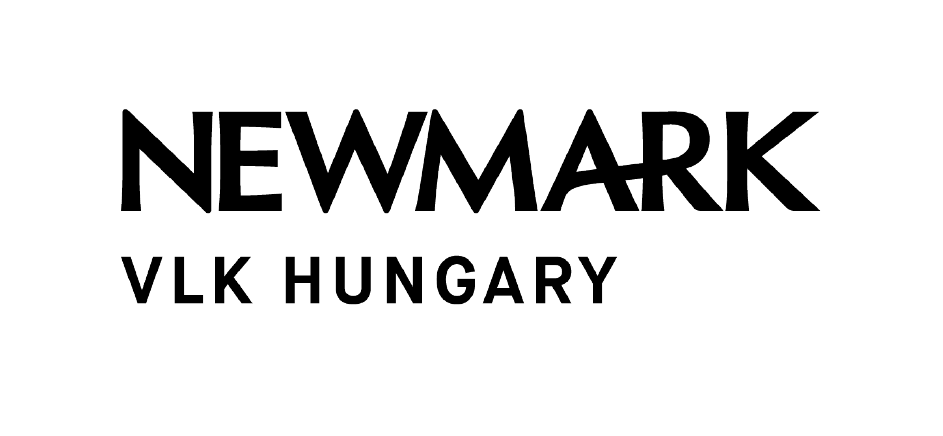 Valter Kalaus has more than 25 years of comprehensive international experience in corporate real estate consulting and tenant representation. He assisted Fortune 500 and Fortune 1000 companies in the U.S. Since 2001 he has represented real estate users mainly in the Central European real estate market. He introduced the tenant-only representation services to the Hungarian market in 2001. VLK Real Estate Consulting was established in 2008 by Valter Kalaus, MRICS, and became VLK Cresa in 2015. In 2022, the company entered into a strategic alliance with Newmark (link to www.nmrk.com), becoming Newmark VLK Hungary.
János Kocsány
CEO
Graphisoft Park SE
After graduating as an architect, János Kocsány studied economics, real estate management
and has also earned an MBA degree. In 1981 he began to work in various fields of the
construction industry, mostly on building sites. He found computer support of construction
process as the most engaging task. Following his immersive architect career, in 1994 he began
to work as an investment specialist in real estate, managing entire real estate development
projects. In 1996 he joined Graphisoft R&D Rt. as the leader of Graphisoft Park's many
development projects, as well as of its leasing and operational tasks. In 2006 Graphisoft Park
was listed on the Budapest Stock Exchange, after which he became CEO of the company
Yener Onder
Country Manager
Koton Textile Retail SRL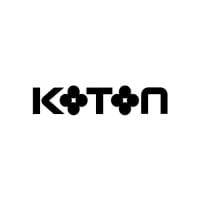 Experienced professional in Retail, CRM and Marketing with a Master Degree on MIS and Engineering Degree on Computer Science
Currently occupying the position of Country Manager for Koton Retail. Former Sales and Marketing Manager , Analytic CRM Executive, Brand Director and Country Brand Manager.
Specialties: Managing the whole operation of the company in Romania. Full P&L and Business Development responsibilites, from origination and evaluation to final execution, including underwriting, negotiating, marketing solutions, brand partnerships and business ventures across several asset classes.
Tickets & Registration
Attending Main Awards Gala only – price per person
FORUM & ONLINE CEO NETWORKING + THE MAIN AWARDS GALA
Attending the Forum & Online CEO Networking plus the main Awards Gala – price per person.
CORPORATE TABLE PARTNER OF (10) TEN FOR THE GALA
Attending Main Awards Gala with a corporate table of (10) ten – 6500 Euro
Live & Online
This year's awards will be a hybrid-style event hosted LIVE at the Intercontinental Budapest Hotel and ONLINE via the CEO Networking Platform.
Please check the accommodation offer prepared by the Intercontinental Budapest Hotel.
We have invested a lot of time and expertise in creating a product that sets new standards in hybrid events. This multi-platform event will be a feat of new technology and promises to deliver all of the key aspects that our real-world events have done for the past 20 years.
EuropaProperty has fast become the Number 1 Producer of hybrid business events in Europe, connecting people and companies despite the disruption, facilitating deals and helping business get done.
We encourage virtual attendees to order dinner, open a bottle of wine, connect the Livestream to your big screen smart TV, and sit back and enjoy the show!
Good luck to all of the nominees!